Why should I study Art?
By engaging in Art, you will acquire the skills of creativity, conceptual thinking, attention to detail, interpretation and analysis – all transferable to many careers. Art also contributes to social and emotional learning and can enrich and transform our lives and that of the community.
The art room is an inviting space to work, with several glass walls allowing for plenty of natural light. The area is treated as a studio with large easels being used to create larger paintings and drawings.
Visual expression is part of everyday communication, and visual skills are essential for the future job market where complex problem solving, critical thinking and creativity, coupled with emotional intelligence, will be required.
In Stage 1 Art (Creative Arts), students study from the areas of drawing, painting and printmaking. They participate in the development and presentation of a product either individually or as a group through using the Creative Arts Process. Students complete a focused exploration of skills related to an area of study and investigate other practitioners and their work, as well as appraising and analysing works of art.
In Stage 2 Art (Creative Arts), students have the opportunity to create personal projects which develop their practical skills and creative thinking processes through folios and product work. Following your passion is important, and there are opportunities to develop your skills and final artworks in both 2D (painting, drawing, printmaking, mixed media and digital) and 3D (sculpture, ceramics and installations).
Where does Art lead?
Stage 1 Art (Creative Arts) A and B leads to further learning in Stage 2 Art (Creative Arts).
Stage 2 Art (Creative Arts) leads to further study in:
TAFE courses
University – University of SA, Flinders University, Central School of Art
What work will I do in Art?
In Stage 1 Art (Creative Arts) A, students have the opportunity to develop their practical skills particularly in the area of Drawing, through the Practical Skills Folio and exploring a range of both wet and dry media.
In Stage 1 Art (Creative Arts) B, students build knowledge and skills in painting techniques. The Product and Folio work explores the topic of Portraiture where students work towards painting a portrait based on a theme. The Inquiry aids in the broadening of student's knowledge and appreciation of historical and contemporary portrait artists.
In Stage 2 Art (Creative Arts), students choose their own direction and focus for the Product and complete a Folio and two final artworks. The Practical Skills Folio is based on student's own interests and the Inquiry is an investigation into an artist and their work.
What do other students think about Art?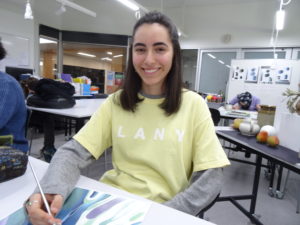 Art has allowed me the freedom to develop my own identity and explore alternative ideas, approaches and other points of view and to be able to articulate my own thoughts.

Jadaisha
Creating art teaches me about creativity and communication.

Amanueal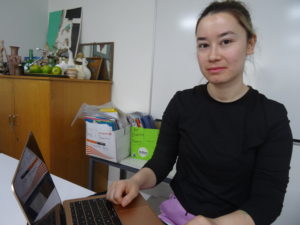 Art allows me to express my own thoughts, opinions and ideas.

Naik
Art has inspired me to continue on in the Arts as a career path.

Eric
Where can I find more information about Art?
For more detail about content and assessment, view the course information:
Stage 1 (Year 11)
Stage 2 (Year 12)
Who teaches Art?
Christine Bowen