Why should I study Fashion and Costume Design?
Fashion and Costume Design is a practical subject suitable for anyone who wants to develop their sewing skills. In this subject you will be receive support to learn the practical skills required to design and make simple garments. Additionally, you will explore the design cycle and examine contemporary issues that impact the fashion industry, such as fast fashion and sustainability.
Where does Fashion and Costume Design lead?
The knowledge and skills developed at Stage 1 can be further applied and enhanced through additional study at Stage 2 or within other subjects with a design focus. Other pathways include TAFE or university courses with a fashion or design emphasis.
What work will I do in Fashion and Costume Design?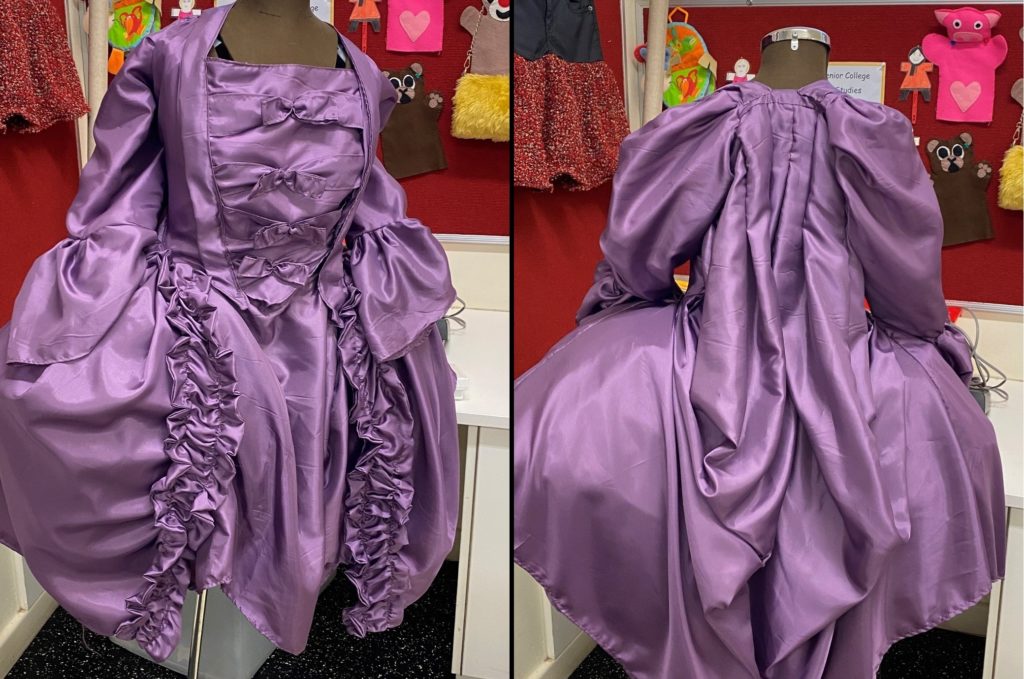 Fashion and Costume Design is taught from no assumed knowledge; therefore, we start with the basics like setting up the sewing machine, qualities of fibres and fabrics and how to sew various fashion components. Once confident with the sewing machine, you will draw on these skills to explore more complex ideas like reading and interpreting patterns, modifying patterns to create basic styles and designing a fashion garment.
This subject has a strong practical focus; therefore, most of your lessons will involve hands on, project-based learning. You will also be required to complete some theory work. This will be in the form of documenting your planning and completion of tasks, as well as reflecting on your learning and the development of your knowledge and skills.
What do other students think about Fashion and Costume Design?
I chose to study Fashion and Costume Design because I love fashion and creating different designs. I want to become a fashion designer in the future and this class helped me a lot. I really enjoyed my experience in this class and I learned many sewing techniques. My advice to students who are thinking about choosing this subject is to give it a go because it is fun and you learn lots of new skills.

Zohal
Where can I find more information about Fashion and Costume Design?
For more detail about content and assessment, view the course information:
Stage 1 (Year 11)
Stage 2 (Year 12)